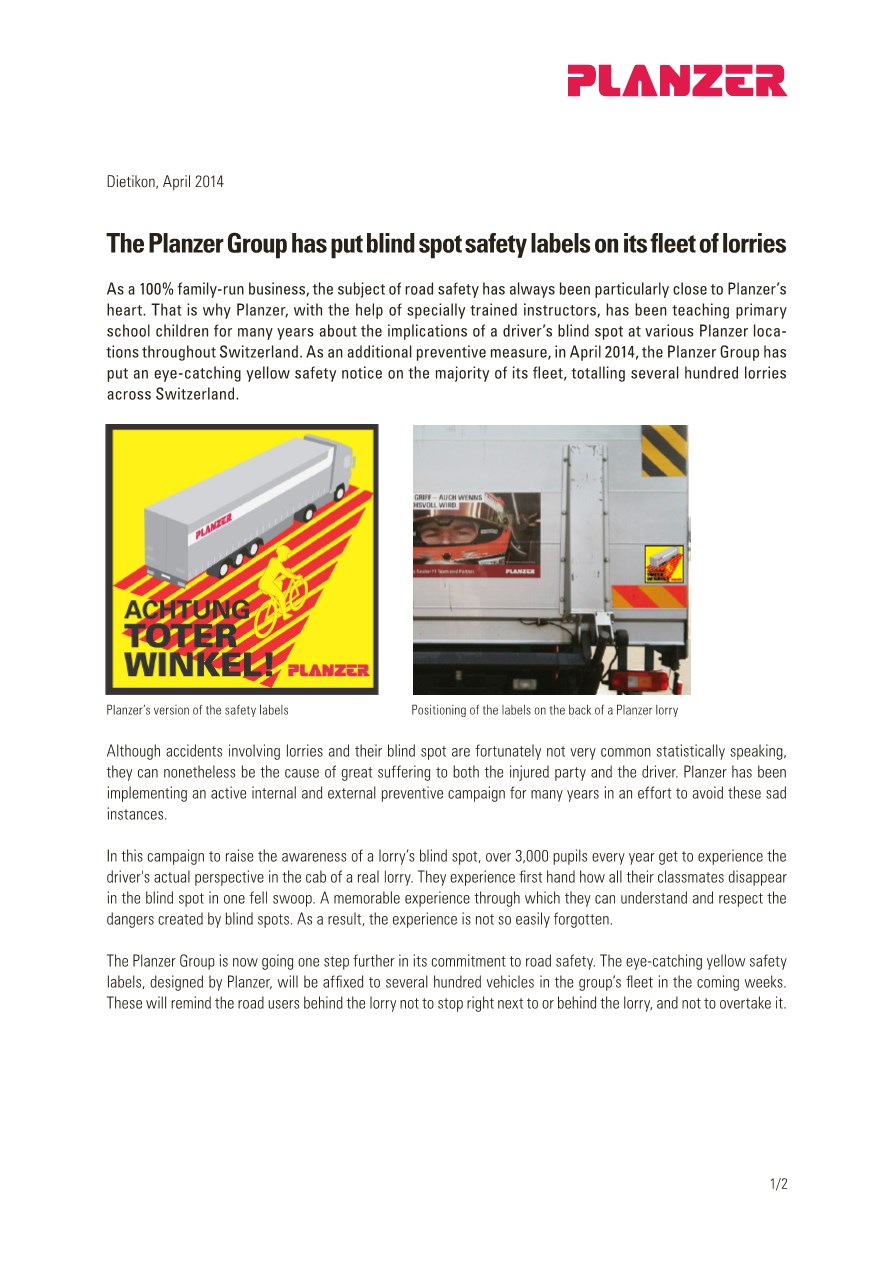 The Planzer Group has put blind spot safety labels on its fleet of lorries
As a 100% family-run business, the subject of road safety has always been particularly close to Planzer's heart. That is why Planzer, with the help of specially trained instructors, has been teaching primary school children for many years about the implications of a driver's blind spot at various Planzer locations throughout Switzerland. As an additional preventive measure, in April 2014, the Planzer Group has put an eye-catching yellow safety notice on the majority of its fleet, totalling several hundred lorries across Switzerland.
Although accidents involving lorries and their blind spot are fortunately not very common statistically speaking, they can nonetheless be the cause of great suffering to both the injured party and the driver. Planzer has been implementing an active internal and external preventive campaign for many years in an effort to avoid these sad instances.
In this campaign to raise the awareness of a lorry's blind spot, over 3,000 pupils every year get to experience the driver's actual perspective in the cab of a real lorry. They experience first hand how all their classmates disappear in the blind spot in one fell swoop. A memorable experience through which they can understand and respect the dangers created by blind spots. As a result, the experience is not so easily forgotten.
The Planzer Group is now going one step further in its commitment to road safety. The eye-catching yellow safety labels, designed by Planzer, will be affixed to several hundred vehicles in the group's fleet in the coming weeks. These will remind the road users behind the lorry not to stop right next to or behind the lorry, and not to overtake it.
Go to press release: